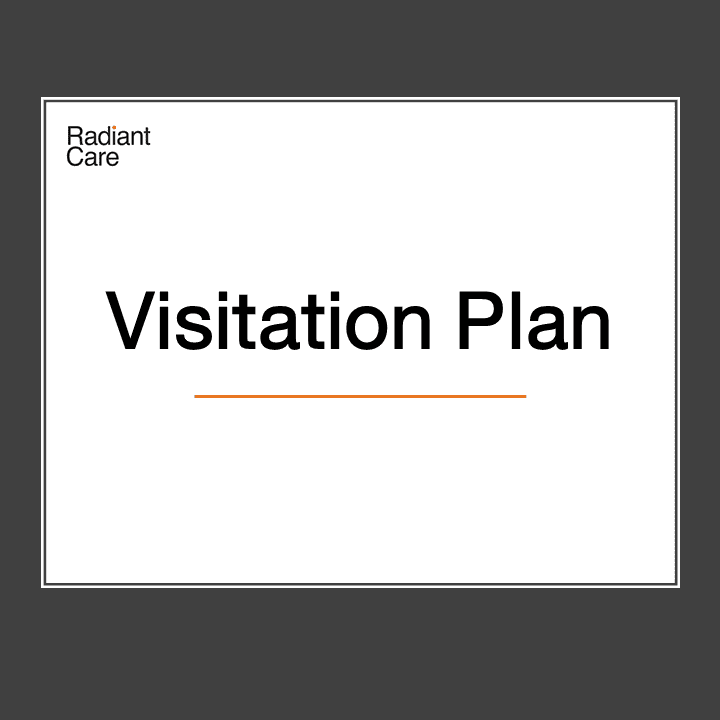 Our Visitation Plan outlines visitation guidelines in all areas of the home during the COVID-19 pandemic
Read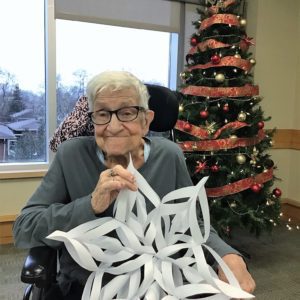 December 30, 2022
Our residents & tenants enjoyed the Christmas season this year, despite the ongoing pandemic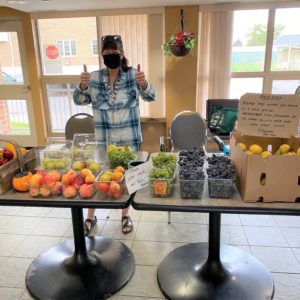 November 24, 2022
A wonderful tradition for our Pleasant Manor tenants.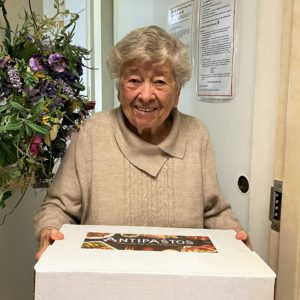 October 11, 2022
Thanksgiving is a time to reflect on all of the things we are thankful for!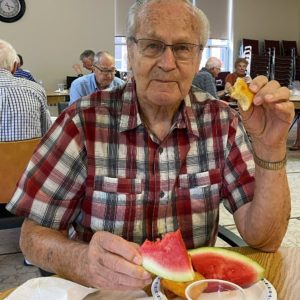 August 26, 2022
Our tenants and residents look forward to this traditional summer treat each year!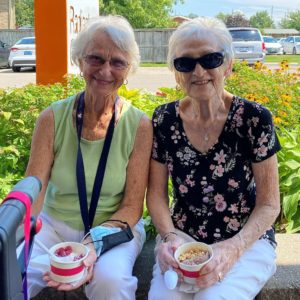 August 24, 2022
Courtesy of the Radiant Care Foundation, residents, tenants, and staff at both Pleasant Manor and Tabor Manor enjoyed delicious ice-cream treats from the Marble Slab Creamery!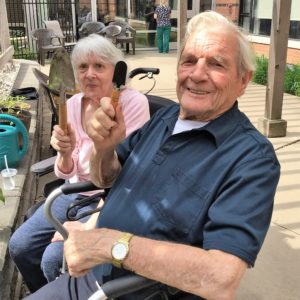 June 16, 2022
Radiant Care residents and tenants have been actively involved in a number of gardening projects.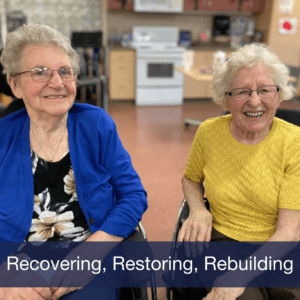 May 16, 2022
We are pleased to share Radiant Care's 2022-2025 Strategic Plan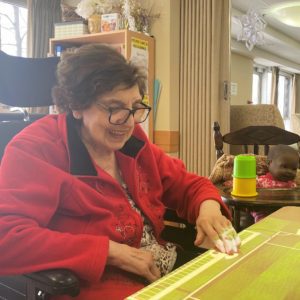 February 2, 2022
Our Tabor Manor residents have been fully engaged in activities on Obie recently, our new interactive gaming console that projects custom made games onto a surface and encourages active play.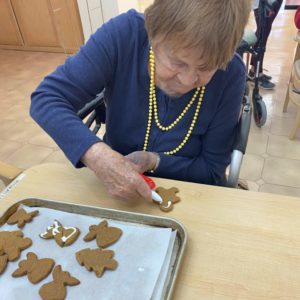 December 30, 2021
We shared some wonderful Christmas moments this year, despite the pandemic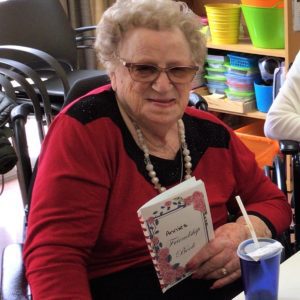 December 3, 2021
Tabor Manor residents created friendship books to collect written memories from one another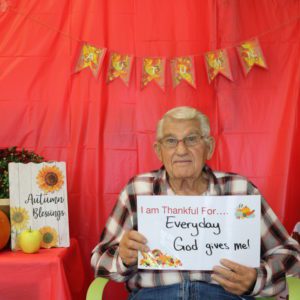 October 12, 2021
We've had a Fall full of fun, food, crafts, and gratitude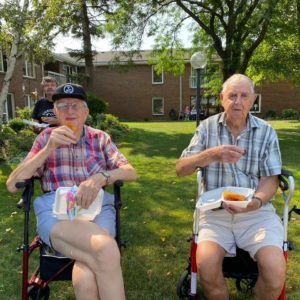 September 9, 2021
Our residents and tenants look forward to this traditional summer treat each year
Today at Tabor Manor
4th

Montessori Moments

1st

Devotions with Don

9:00am

1st

Fit Minds

9:30am

2nd

Chapel Service

9:30am

4th

Group Exercise

9:30am

2nd

Exercise

10:00am

2nd

What am I?

10:30am

4th

Music Bingo

10:00am

Wellness

Exercise - Café

11:00am

Wellness

Falls Prevention Class - Chapel

1:30pm

3rd

Fit Minds

1:30pm

Wellness

Indoor Gardening

2:00pm

1st

Movie Matinee

2:00pm

2nd

Painting

2:00pm

3rd

Armchair Travel

2:30pm

2nd

Fit Minds

3:00pm

4th

Fit Minds

3:00pm

3rd

Manicures & Montessori

5:30pm
Calendar
Newsletter
Today at Pleasant Manor
LTC

Balloon Tennis

9:30am

Tenants

Bird Feeder Crafts

11:00am

LTC

Bird Feeders

11:00am

Tenants

Bible Study

2:00pm

LTC

Bingo

2:00pm

LTC

One to One

6:15pm
Calendar
Newsletter