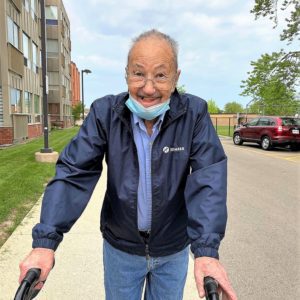 June 7, 2023
Radiant Care recently hosted Coffee Breaks to raise funds for the Alzheimer Society of Niagara.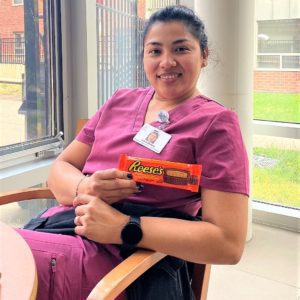 May 24, 2023
Radiant Care has the most amazing staff!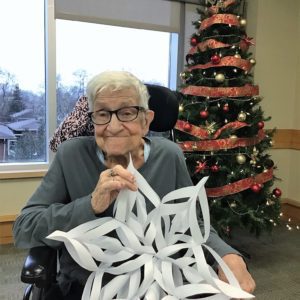 December 30, 2022
Our residents & tenants enjoyed the Christmas season this year, despite the ongoing pandemic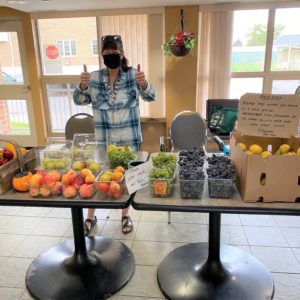 November 24, 2022
A wonderful tradition for our Pleasant Manor tenants.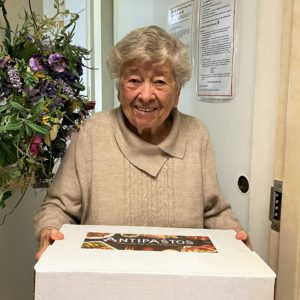 October 11, 2022
Thanksgiving is a time to reflect on all of the things we are thankful for!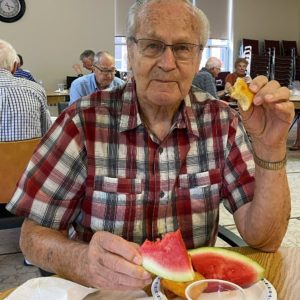 August 26, 2022
Our tenants and residents look forward to this traditional summer treat each year!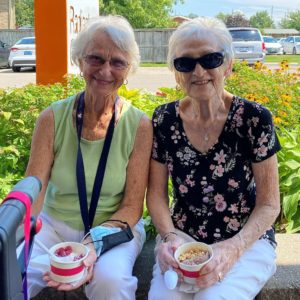 August 24, 2022
Courtesy of the Radiant Care Foundation, residents, tenants, and staff at both Pleasant Manor and Tabor Manor enjoyed delicious ice-cream treats from the Marble Slab Creamery!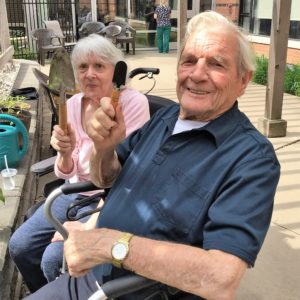 June 16, 2022
Radiant Care residents and tenants have been actively involved in a number of gardening projects.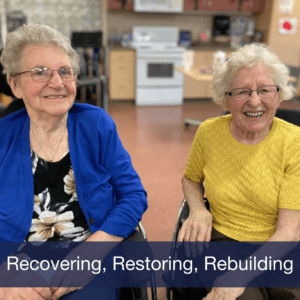 May 16, 2022
We are pleased to share Radiant Care's 2022-2025 Strategic Plan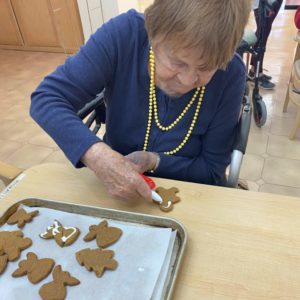 December 30, 2021
We shared some wonderful Christmas moments this year, despite the pandemic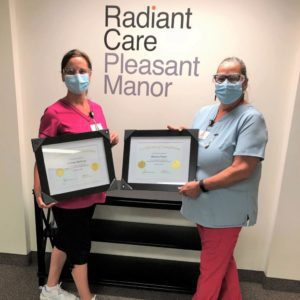 June 3, 2021
Congratulations to the 10 most recent graduates of Radiant Care's Principled Leadership Program!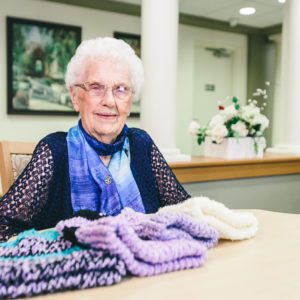 May 28, 2021
Check out our revamped Montessori webpages to see the impact Montessori is having in our homes
Today at Tabor Manor
1st

Exercise

9:30am

2nd

Exercise

9:30am

3rd

Chapel Service

9:15am

3rd

Reading Group

9:45am

4th

Chapel Service with Don

9:45am

2nd

Obie Games

9:45am

1st

Fit Minds

10:00am

2nd

Skip Bo

10:00am

4th

Mini Putt

10:15am

Wellness

Church Service in the Chapel

11:00am

1st

Balloon Tennis

11:00am

Wellness

Falls Prevention in the Chapel

1:30pm

3rd

Fit Minds

2:00pm

4th

Fit Minds

2:30pm

1st

Garden Club

2:00pm

1st

Manicures

2:30pm

2nd

Balloon Tennis

2:45pm

3rd

Patio & Current Events Chats

2:30pm

2nd

Fit Minds

3:00pm

1st

Jeopardy

3:00pm

1st

Whiteboard Games

5:30pm

4th

Name that Tune

6:00pm

2nd

Outdoor Strolls

11:00pm
Calendar
Newsletter
Today at Pleasant Manor
LTC

Noodle Ball

9:30am

Tenants

Chapel

11:00am

LTC

Virtual Chapel

11:00am

Tenants

Green Thumbs AV Courtyard

2:00pm

LTC

Bible Study

2:15pm
Calendar
Newsletter