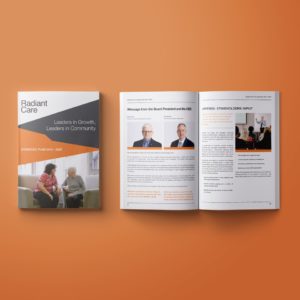 Radiant Care and our Board of Directors have unveiled our 2019 – 2022 Strategic Plan! View it here, along with the rest of our quarterly ReachOut newsletter.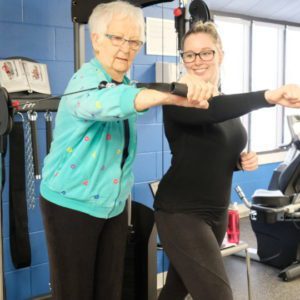 Radiant Care's growing relationship with Niagara College is improving the lives of employees, residents, tenants, and seniors in our community, with new initiatives on the horizon.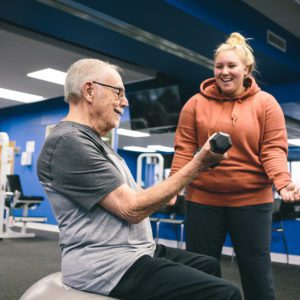 ReachOut is a quarterly newsletter that shares stories and highlights from Radiant Care. There are also staff connections, messages from our Chaplains, and other important information.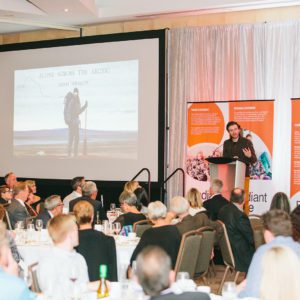 Download our ReachOut Newsletter for October – December 2018.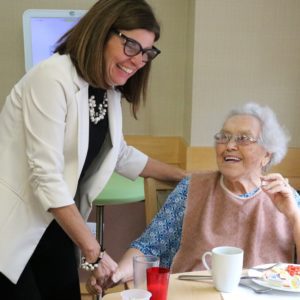 Canada's Minister of Seniors, the Honourable Filomena Tassi, visited Radiant Care to get input from seniors.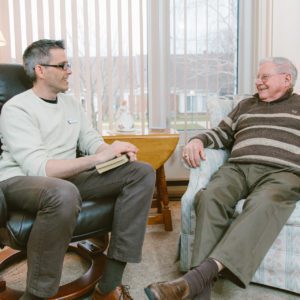 Download our ReachOut Newsletter for July – September 2018.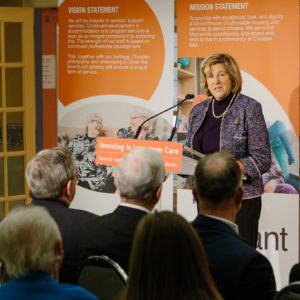 Download our ReachOut Newsletter Special Edition.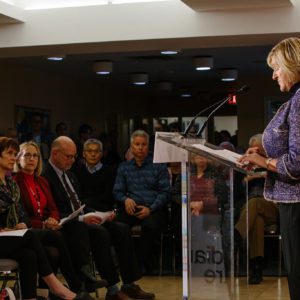 Radiant Care Pleasant Manor received a visit from the Minister of Health and Long-Term Care, announcing an investment of $35 million into seniors care in the Niagara community.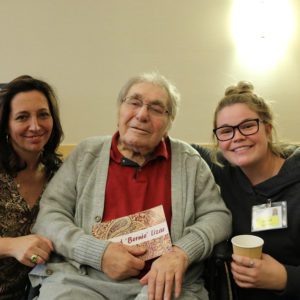 Celebrating a win-win partnership between 50 Brock University Recreation and Leisure students and 100 Radiant Care residents and families.
Download our ReachOut Newsletter from Jan-Mar 2018.
Today at Tabor Manor
1st

3rd

Exercise

9:30am

2nd

4th

Physio Exercise

9:30am

Tenants

Fall Prevention

10:15am

Tenants

Fall Prevention

10:45am

2nd

Wheel of Fortune

10:30am

4th

Painting

10:30am

Wellness

Fit Minds

11:00am

Tenants

Exercise

1:00pm

Wellness

Social

3:00pm

LTC

Birthday Party

3:00pm

3rd

Story Time

6:00pm
Calendar
Newsletter
Today at Pleasant Manor
Tenants

Exercise

9:00am

Dog Therapy

10:00am

Tenants

Monday Movie

10:00am

LTC

Puzzles & Ponderings

11:00am

LTC

Laundry Folding

2:00pm

LTC

Baking

3:00pm
Calendar
Newsletter