Apply To Live Here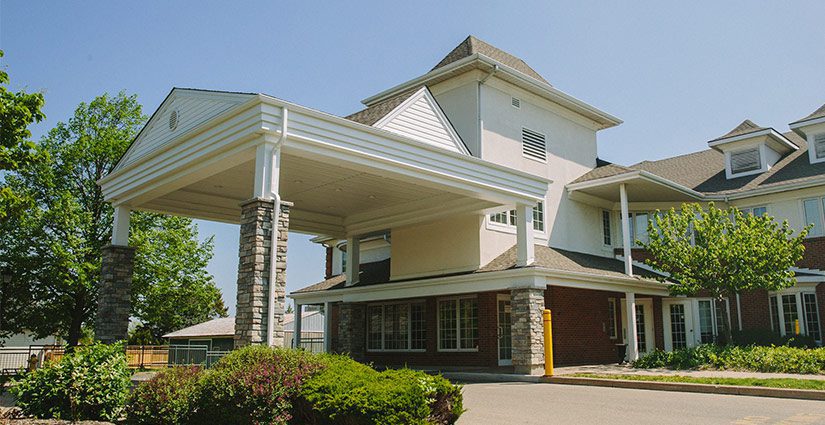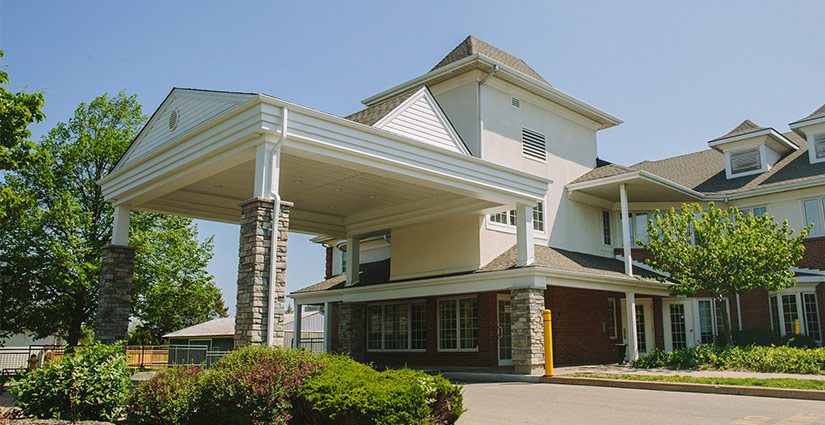 Welcome to Pleasant Manor
Long-Term Care
Radiant Care Pleasant Manor's Long-Term Care home accommodates up to 29 individuals in private or semi-private rooms, with 24 hour nursing care provided by qualified staff, and supervised by Registered Nursing staff.
Amenities include sunny dining rooms, a courtyard garden, a full range of activities that contribute to the health and well-being of our residents, and a Chaplaincy program that provides church services, visitation and special programs to meet the spiritual needs of residents. Radiant Care Pleasant Manor's Long-Term Care is funded through the Ontario Ministry of Long-Term Care. Our home is reviewed regularly to ensure that the standard of care is in compliance with ministry standards.
All applications must be processed through the Niagara office of the Local Health Integration Network.
Call 905-684-9441 for more information and assistance in completing an application.
To report a complaint, one can call the Ministry of Long-Term Care Family Support and Action Line at 1-866-434-0144.
Pleasant Manor's long-term care home includes air conditioning in common areas, corridors and hallways, and dining rooms and NOW directly in resident rooms. Pleasant Manor supports the installation of air conditioning in resident rooms.  We are grateful for the Ontario government's support of this much-needed equipment. Pleasant Manor is a not-for profit and registered charity.
Activation/Restoration: Convalescent Care
Radiant Care Pleasant Manor is pleased to offer an Activation/Restoration: Convalescent Care program, for individuals who are recovering from injury or illness and have restorative potential to return to their homes. This program is offered in partnership with the LHIN and the Niagara Health System. 12 beds in the Long-Term Care wing of the home are set aside for Activation/Restoration: Convalescent Care. Individuals are referred through the LHIN and/or the hospital. This short-stay program accommodates individuals to a maximum of 90 days, and offers round-the-clock nursing and personal care as well as physiotherapy, occupational and recreational therapy. Activation/Restoration: Convalescent Care at Radiant Care Pleasant Manor is a welcome addition to the spectrum of services available to people in the Niagara area, and particularly Niagara-on-the-Lake, since the closing of the local hospital.
Contact the LHIN office for referral information 1-800-810-0000.
Apartment Living
We offer a number of meeting/activity rooms, lounges, and sitting areas throughout our campus to provide welcoming spaces for tenants to socialize and entertain family and friends. All apartments and wellness suites come unfurnished. Beginning in 2021, vacated units in Oakview and Arborview are being renovated and updated to a more contemporary style.
Our newest building, Creekview, opened its doors in 2003. It includes 5 two-bedroom and 57 one-bedroom apartments. All enjoy full kitchen, bathroom, living room, bedroom(s), central air, balcony or patio, and generous storage.
Oakview was Radiant Care Pleasant Manor's first building, completed in 1977. It includes 47 one-bedroom apartments and 14 bachelor units and is surrounded by attractive gardens and lawns. One-bedroom units enjoy full kitchen, bathroom, living room, bedroom, balcony or patio, and storage.
Arborview was built in 1982. It includes 3 two-bedroom apartments, 8 one-bedroom apartments, and 22 Wellness Suites. Apartments enjoy full kitchen, bathroom, living room, bedroom, and patio.
Wellness Suites
Our 22 wellness suites offer a warm, inviting environment for those looking for additional supports while still living independently. Each unit is comprised of a bed-sitting room, kitchenette, closet, two-piece washroom, and private patio. Individuals living in our Wellness Suites enjoy 3 meals a day in our congregate dining room, and the support of certified Personal Support Workers 24-hours a day, including an emergency call bell system. Beginning in 2021, vacated units are being renovated and updated to a more contemporary style.
Life Lease Units
Garden Court
We offer 14 town house-style life lease units that range in size from 900 square feet to 1400 square feet. Individuals purchase the Right To Occupy these units through a bidding process when units become available. All units look onto a garden area.
Brookview Terrace
We offer 18 apartment style life lease units ranging in size from just under 700 square feet to just over 1300 square feet. All units are located on the second floor, overlooking either a courtyard or open lawns.
Supportive Housing
Supportive Housing Services are available to any individual residing at Radiant Care Pleasant Manor who is assessed to be eligible. With funding from the Ministry of Health and Long Term Care, personal care can be provided to those who require it, and assist them with their daily needs.
Services might include basic housekeeping, laundry, 24-hour safety checks, medication reminders, and assistance with bathing and other personal care.
Supportive Housing is designed to help people remain independent, living in their own apartments, for as long as possible.
Once you have moved into your apartment unit, life lease, or wellness suite, one of our Supportive Housing staff will visit you to set up your individualized program of services, as you are eligible.
Supportive Housing Contact
Hospitality Rooms
Radiant Care Pleasant Manor offers temporary accommodation to guests and visitors by making available 5 hospitality rooms. Each room includes sleeping accommodation for two, with closet storage, and ensuite. Additional cots are available. There are four hospitality rooms in Creekview and one in Heritage Place.
For bookings and current rates, please contact our Administration Office.
Today at Tabor Manor
4th

Montessori Moments

1st

Devotions with Don

9:00am

1st

Fit Minds

9:30am

2nd

Chapel Service

9:30am

4th

Group Exercise

9:30am

2nd

Exercise

10:00am

2nd

What am I?

10:30am

4th

Music Bingo

10:00am

Wellness

Exercise - Café

11:00am

Wellness

Falls Prevention Class - Chapel

1:30pm

3rd

Fit Minds

1:30pm

Wellness

Indoor Gardening

2:00pm

1st

Movie Matinee

2:00pm

2nd

Painting

2:00pm

3rd

Armchair Travel

2:30pm

2nd

Fit Minds

3:00pm

4th

Fit Minds

3:00pm

3rd

Manicures & Montessori

5:30pm
Calendar
Newsletter
Today at Pleasant Manor
LTC

Balloon Tennis

9:30am

Tenants

Bird Feeder Crafts

11:00am

LTC

Bird Feeders

11:00am

Tenants

Bible Study

2:00pm

LTC

Bingo

2:00pm

LTC

One to One

6:15pm
Calendar
Newsletter