A Story of Giving: Fruits & Quilts
September 29, 2023
A wonderful community initiative.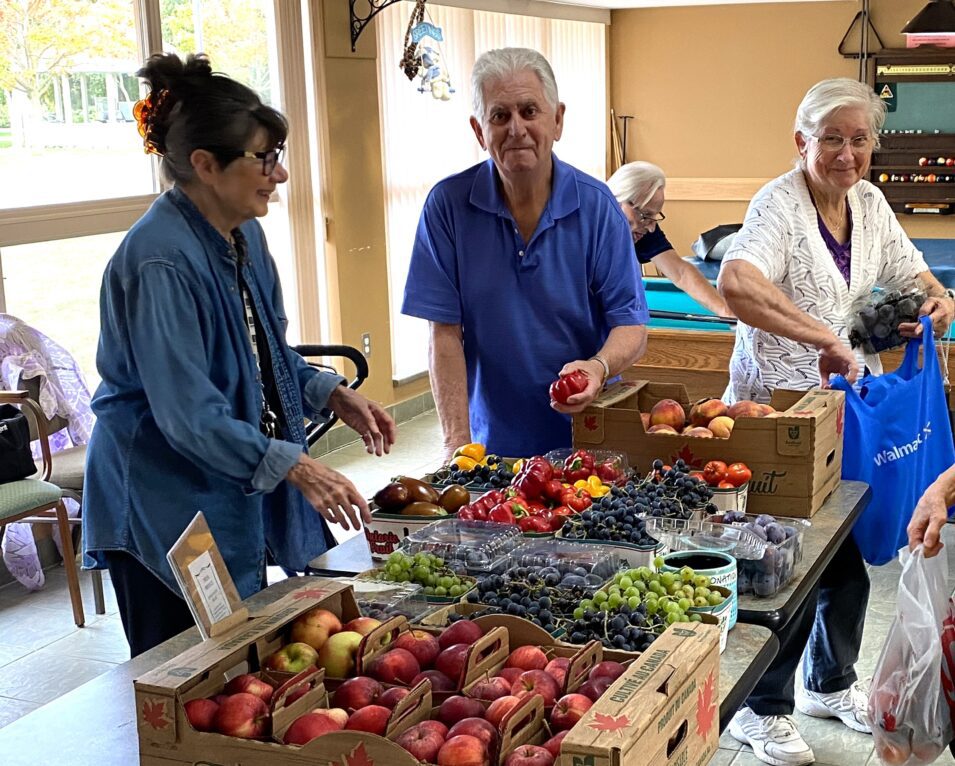 Once again, every Thursday this summer and fall, harvested fruits and vegetables from the rich soil of Niagara's farmland have been delivered by Abe Epp to our Pleasant Manor community.
Thanks to Abe's planning and generosity, the weekly volunteer efforts of Linda Andres and Bob Schulz, combined with the donations of the grateful tenants of Pleasant Manor, many lives are being touched. All donations go to the Bethany Ladies Quilting Group and are utilized for making and sending scores of much-needed blankets overseas. The remaining produce is then delivered each Thursday afternoon to the Newark Neighbours Food Bank in Virgil, to contribute to the wonderful efforts of this local compassion initiative.
And so, from seeds in the ground to practical seeds of love being sown in lives around the world, this is a story of giving with more chapters sure to be written – all to the glory of God and for the good of people He cherishes.