A Mennonite Summer Tradition
August 23, 2023
Everyone looks forward to this delicious traditional summer treat each year!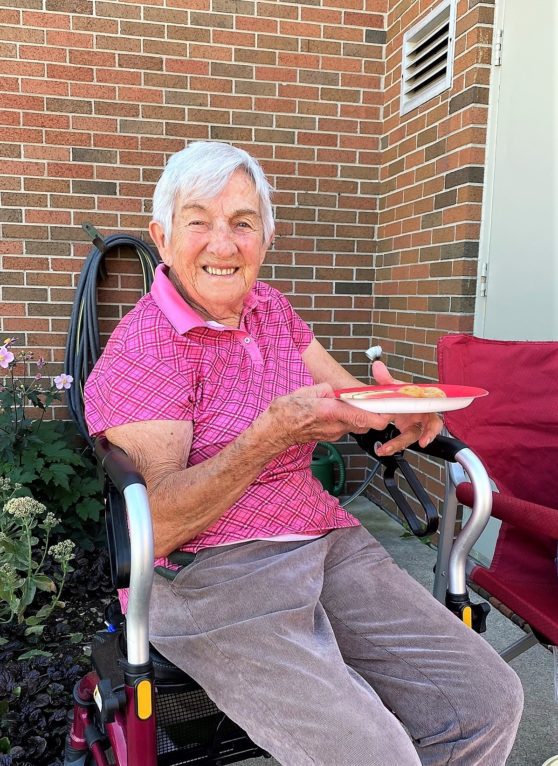 Our Pleasant Manor tenants recently enjoyed a beautiful sunny day, the company and of course, the Mennonite summer tradition of watermelon & roll kuchen!
A big thank you to our Radiant Care Foundation for sponsoring the event, to Jake & Stephen for providing the musical entertainment and to all the staff & tenant volunteers for organizing the wonderful opportunity to enjoy this delicious tradition together!