Watermelon & Roll Kuchen
July 11, 2023
Everyone looks forward to this traditional summer treat each year!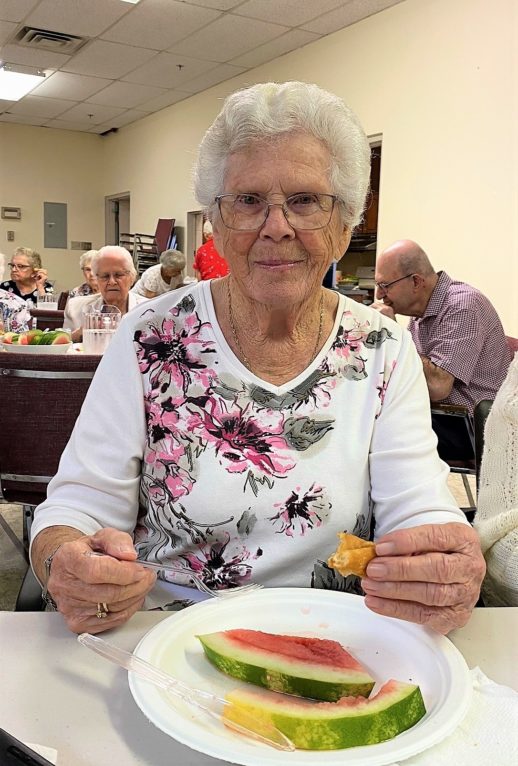 The Mennonite tradition of watermelon and roll kuchen is something that everyone looks forward to each summer!
Our Tabor Manor Tenant Council recently hosted a Watermelon & Roll Kuchen Social and based on all the smiles, the event was definitely enjoyed by all!
A heartfelt thank you to the Tenant Council for coordinating this wonderful opportunity for our tenants to enjoy this delicious tradition together, and to Brad Boland for providing the musical entertainment!