Active Play on the Obie
February 2, 2022
Our Tabor Manor residents have been fully engaged in activities on Obie recently, our new interactive gaming console that projects custom made games onto a surface and encourages active play.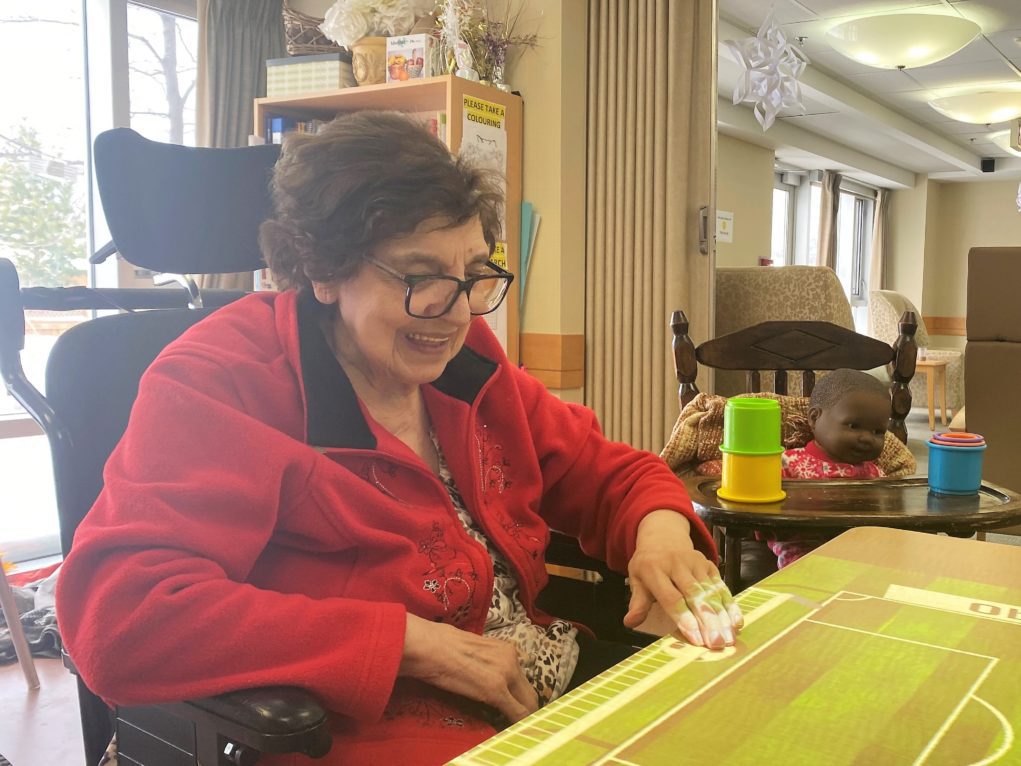 We recently purchased an interactive gaming and activity console, the Obie. This system projects stimulating and therapeutic games and activities for seniors onto a table, floor or wall. The activities promote gentle physical activity, social engagement and problem-solving. Residents use their hand motions to play the games.
Our Obie interactive gaming systems have quickly become very popular! Our Tabor Manor Obie has been moved to a mobile cart for easy access by residents living on all floors of our long-term care home. Our Pleasant Manor system is located in the central activity room.
In the short time we have been using the system, the results have been so positive. Residents go from "passive" to highly "interactive" users. They are laughing, showing some competitive nature and simply enjoying themselves.
There is a wide range of Obie activities to try, including soccer, bubble popping, colouring, playing piano or drums, and puzzles. There seems to be something for everyone!