Fall Fun
October 12, 2021
We've had a Fall full of fun, food, crafts, and gratitude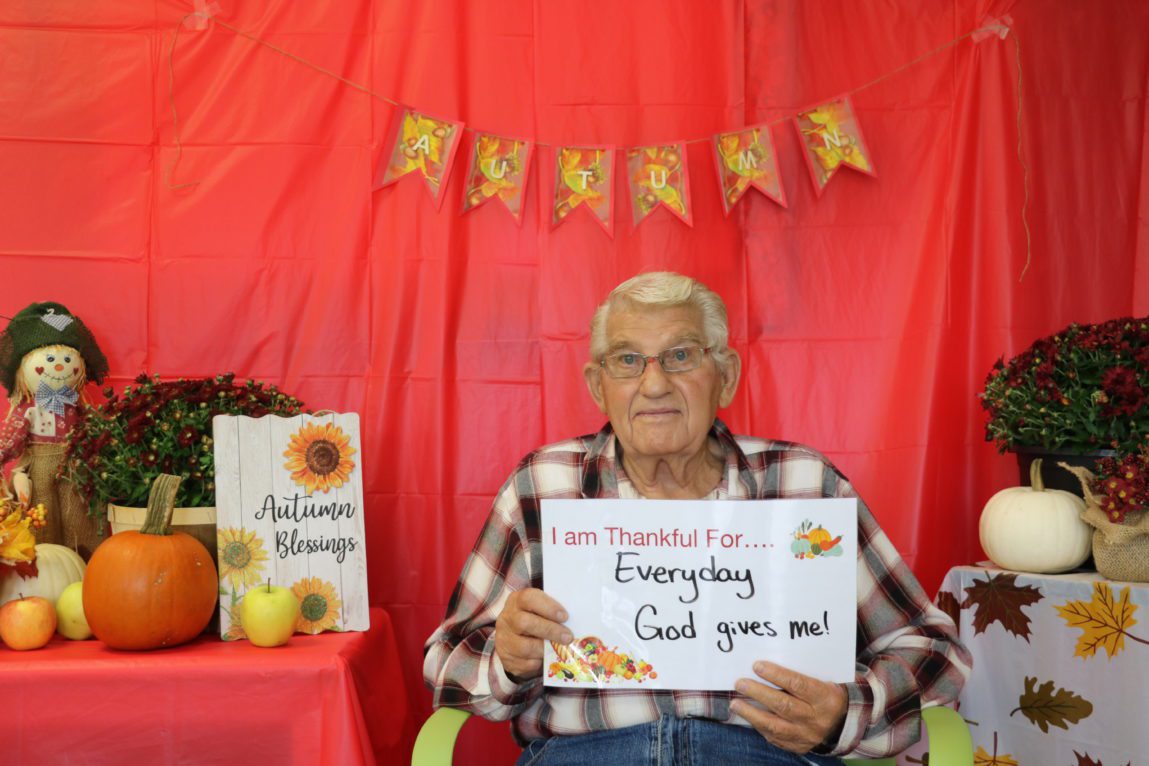 As the weather began cooling down and the leaves started turning beautiful colours, our long-term care residents began spending many hours crafting and decorating for Fall. It now feels like Fall inside and outside of our homes!
Our Tabor Manor residents celebrated the Fall harvest by sampling local fresh produce and other tasty treats at our "Farmer's Market."
Our Pleasant Manor residents and tenants had a lot of fun celebrating Oktoberfest with silly props, polka music, soft & hard pretzels, and hot apple cider.
Both of our homes are very blessed and we each have so much to be thankful for. This Thanksgiving, we enjoyed a delicious turkey dinner and spent time reflecting on and sharing the things we are thankful for. Praise God from whom all blessings flow!