Meet Armin
February 8, 2021
Armin has mastered the hobby of building scale models of famous ships and buildings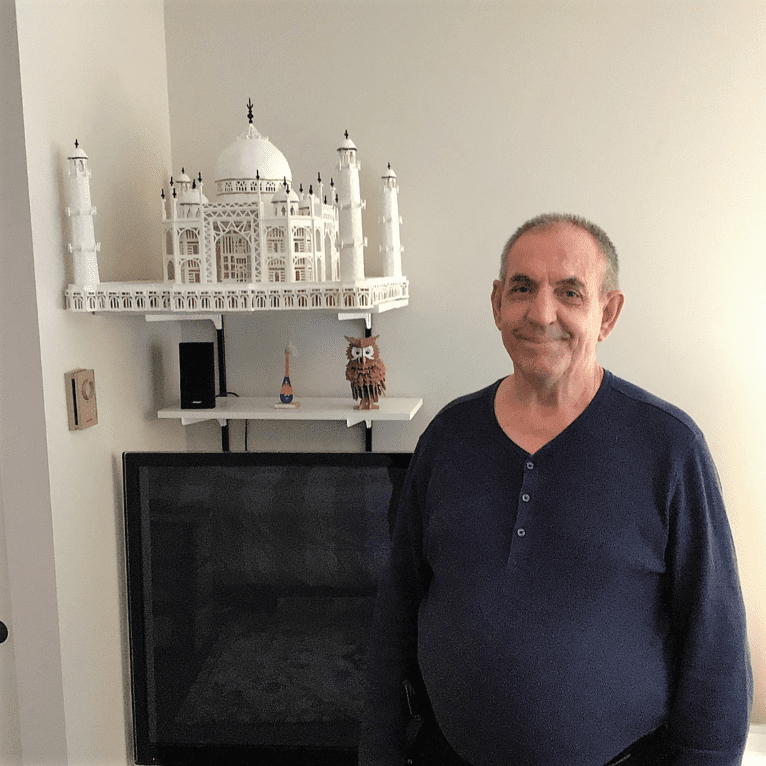 Armin was born in Brazil and moved to the Niagara Region in 1968 where he has lived since. He attends Cornerstone MB Church and has lived in Oakview at Radiant Care Pleasant Manor for 7 years.
Armin has mastered the hobby of building scale models of famous ships and buildings. He started 8 years ago by building sailboats such as the famous Canadian ships, 'The Bluenose' I & 2. Other ships soon followed, often taking several months to complete. He is currently completing a detailed model of the USS Constitution which includes 39 sails and 54 canons, and four months of work.
Armin has also completed detailed scale models of the famous Taj Mahal and The Notre Dame Cathedral, both of which took one year to complete!
Armin explains his passion for his hobby by stating,
'I enjoy the challenge, the attention to detail and the beauty of the finished product! I didn't want to just sit around watching TV, especially during this time of pandemic. I wanted to make the most of my time and it's been very rewarding. I hope my models will bring joy to those who come to see my handiwork, once the lockdown is over!'
Great job, Armin! Thank you for sharing your hobby with us!