Watermelon & Roll Kuchen
August 26, 2022
Our tenants and residents look forward to this traditional summer treat each year!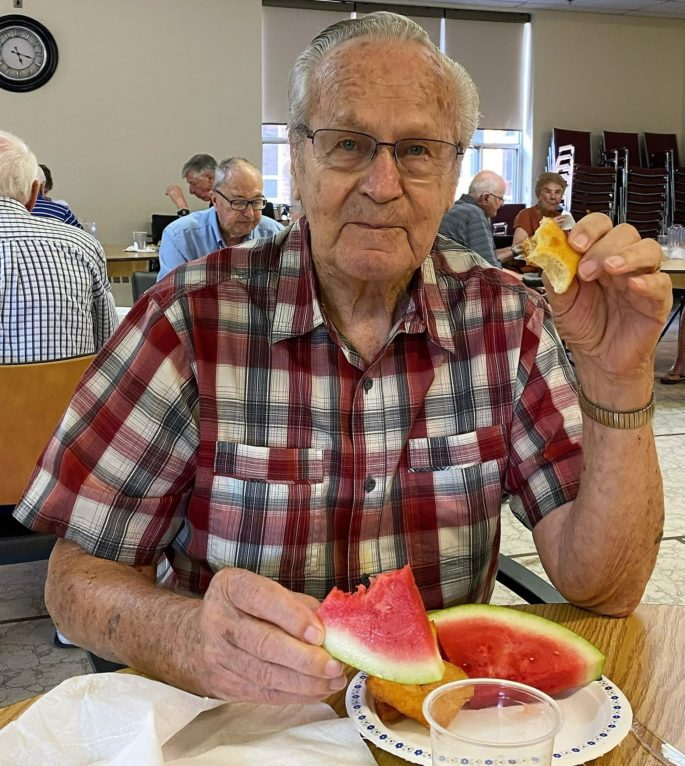 Watermelon and roll kuchen is a traditional Mennonite summer treat that many of our residents and tenants look forward to each year.
Both Pleasant Manor and Tabor Manor hosted the popular event earlier this week and it was very well received.  We are so thankful for our recreation and kitchen staff, our tenant volunteers, and our Tabor Manor Tenant Council for organizing these events for everyone!
What a wonderful opportunity to enjoy this delicious tradition with others!